! DOCTYPE html>
Crude Oil Forecast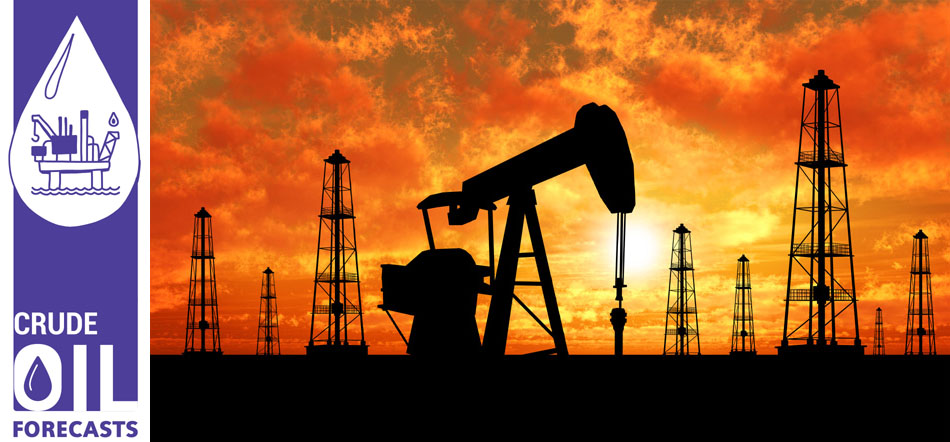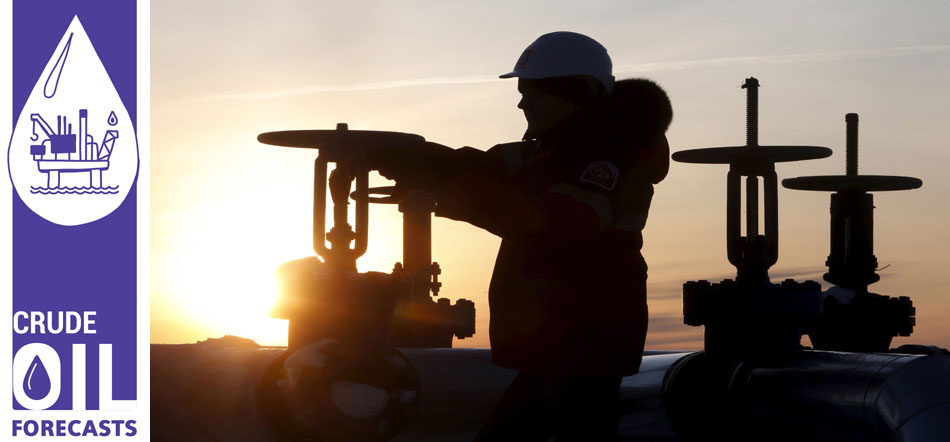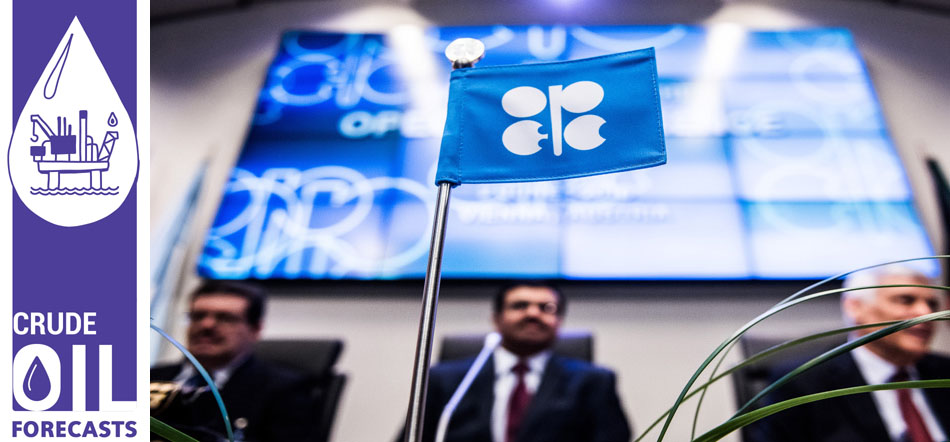 ❮
❯
Overview
The Kshitij Crude Oil Forecast takes a deep look at Technical and Fundamental Factors driving Global Crude Oil prices, and provides a macro view for the next 2 to 4 quarters.

Following are few of the charts we analyze in these Reports:
Technical Price Charts of Brent, WTI, Crude/Gold, Brent-WTI spread
Backwardation / Contango in Crude futures
Changes of Positioning in Crude Derivatives (CFTC)
Global Crude Demand-Supply Balance (as per OPEC, EIA & IEA)
Change in US Crude Inventories & Global Production Levels
We have also introduced a "Data View" section for our readers to stay updated on vital data points from the world of Crude Oil.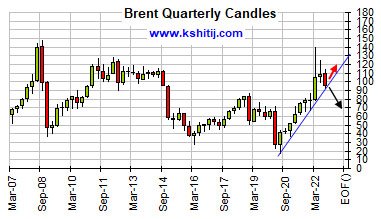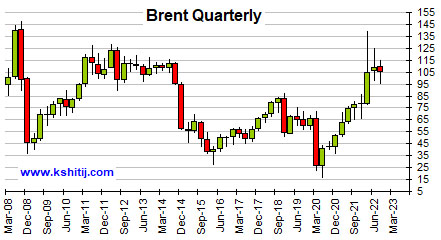 Aug ' 22 Crude Report
Brent has dipped over the last one month remaining well below $125, testing a low of $94.50 so far in July. Can it break below $90 and head lower indicating a reversal in place? Or can we see a bounce back to $125 and higher? We discuss related factors in detail in the Aug-22 report.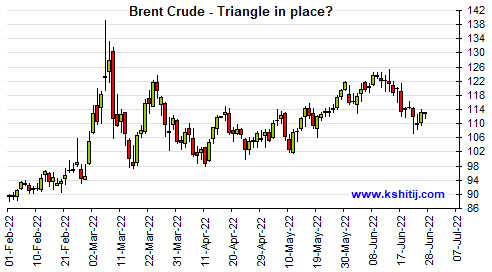 July ' 22 Crude Report
Crude prices remain elevated above $100 but trades in a stable fashion. Will the stability continue or a break on either side of the sideways range be seen soon? We analyse further path for crude from current levels and possibilities if it can come down below $100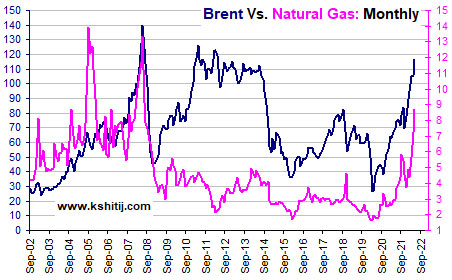 June ' 22 Crude Report
Brent has risen well over the last few months but whether it would continue to rise towards the earlier high of $139 seen this year or reverse from current levels is to be seen. In the June report, we analyse different factors to get more cues on possible direction in Crude prices going forward.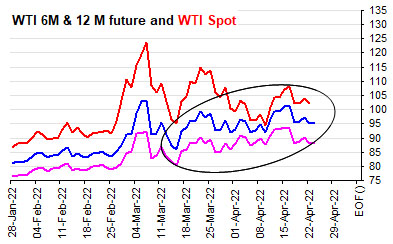 May ' 22 Crude Report
Concerns on impact of possible embargo on Russian oil exports on crude prices remain uncertain. While the geo political tensions and potential supply disruption concerns exist, there could be upward pressure on the crude prices for a few more months before any cool off is seen although the extent of volatility remains uncertain. In the May report, we analyse a few crucial factors to project possible path ahead for crude.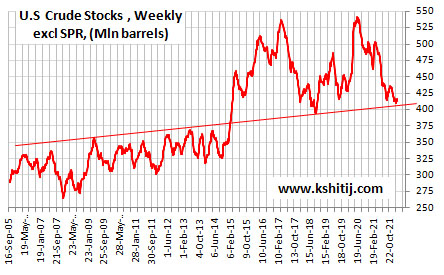 Mar ' 22 Crude Report
War situation between Russia and Ukraine and sanctions on Russia took crude to very high prices of $139.13 (Brent) before a reversal is seen now. The rise in prices had been seen despite lower levels on US Crude inventory. We need to be cautious and see if tensions resolve and pull down prices lower or if the prices manage to sustain at higher levels in the coming months. Some long term important factors are laid out in the March 2022 report.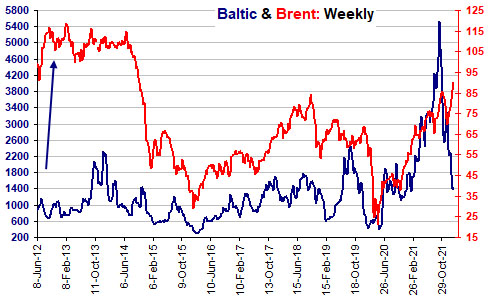 Feb ' 22 Crude Report
Crude prices have risen sharply lead by falling crude inventories, tensions between Ukraine and Russia, shortfall by some OPEC+ countries to meet their share of production output. We analyse in the Feb'22 report, possibilities of crude prices to continue the current rally taking into considerations the main factors that would give some cues. Factors that have close and strong correltion with crude prices have been analysed in detail.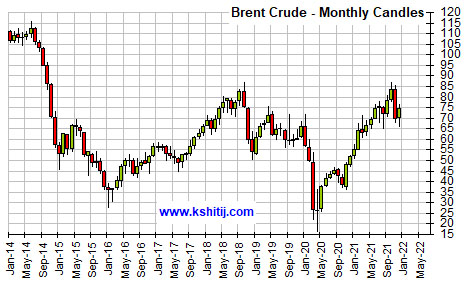 Dec ' 21 Crude Report
Falling Crude and Natural Gas prices may continue to impact crude prices in the coming months. While our overall long term view remains intact, we have slightly revised the path for the next few months. Some important factors impacting crude are discussed in detail in the December 2021 report.