! DOCTYPE html>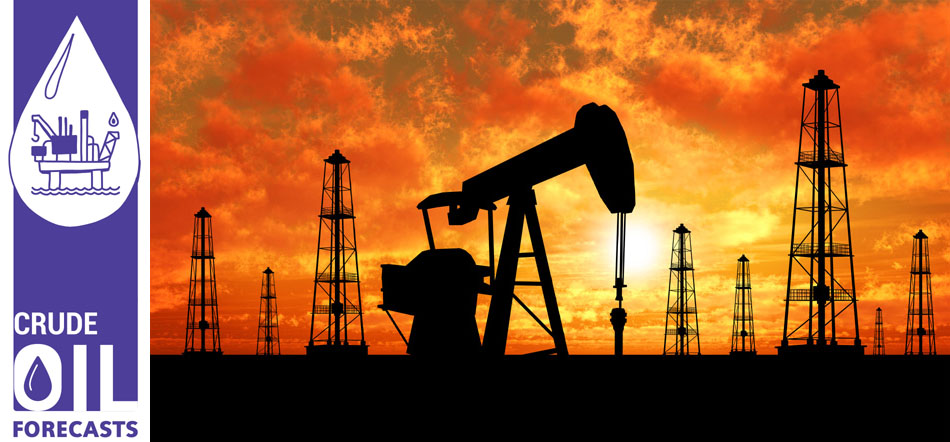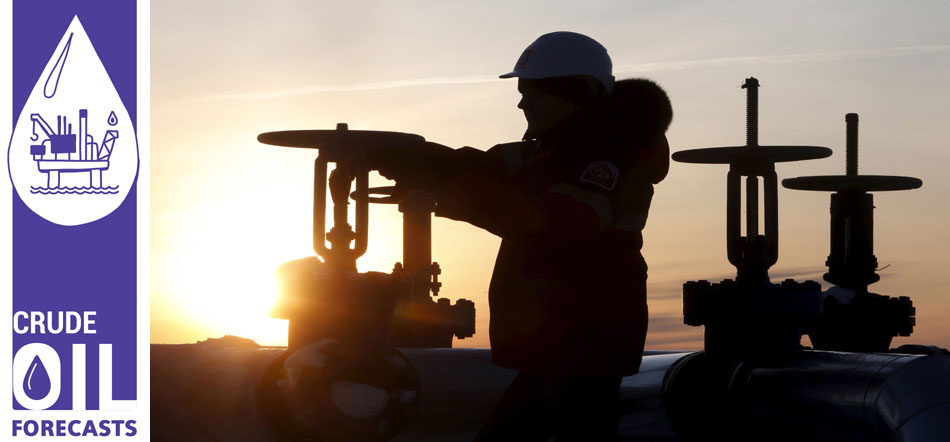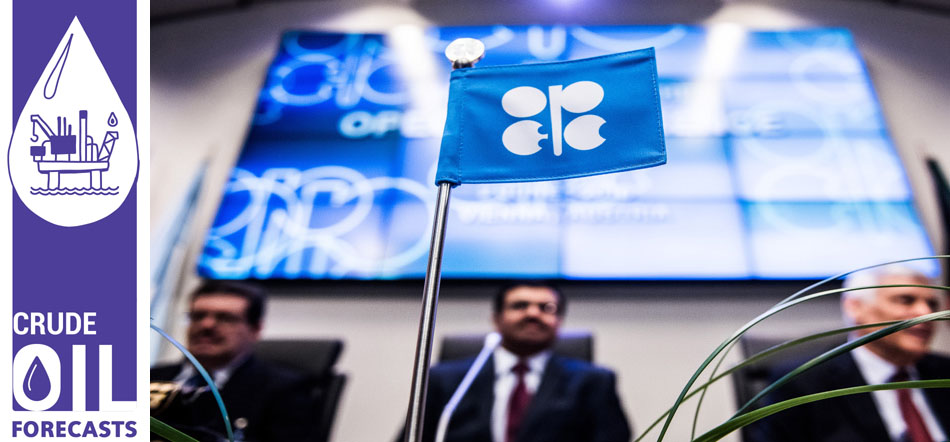 ❮
❯
Overview
The Kshitij Crude Oil Forecast takes a deep look at Technical and Fundamental Factors driving Global Crude Oil prices, and provides a macro view for the next 2 to 4 quarters.

Following are few of the charts we analyze in these Reports:
Technical Price Charts of Brent, WTI, Crude/Gold, Brent-WTI spread
Backwardation / Contango in Crude futures
Changes of Positioning in Crude Derivatives (CFTC)
Global Crude Demand-Supply Balance (as per OPEC, EIA & IEA)
Change in US Crude Inventories & Global Production Levels
We have also introduced a "Data View" section for our readers to stay updated on vital data points from the world of Crude Oil.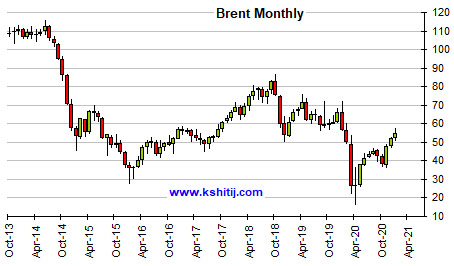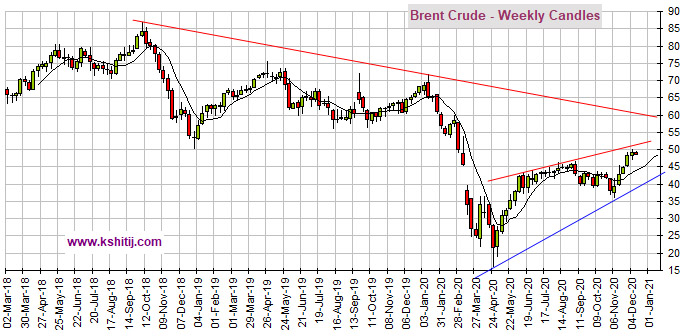 Dec ' 20 Crude Report
Crude prices rallied in the second half of November before stabilizing a bit. In the December report we analyze to see if the Bulls would continue to take prices higher or is the upmove over for now?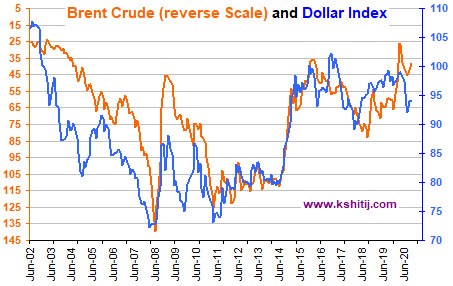 Nov ' 20 Crude Report
Most macro economic factors point unidirectional view for crude for the near term before any change in direction is seen in the longer run. We analyze major factors in the Nov'20 report to see if the recent fall in crude is temporary or will the fall sustain for some more time.
Oct ' 20 Crude Report
Brent-Nymex WTI is at lower levels near trend support and is poised to see a sharp rise from here in the next couple of months. Could crude prices too rise in accordance with the rise in the spread? We further analyze technical and fundamental factors related to crude price movement in the report.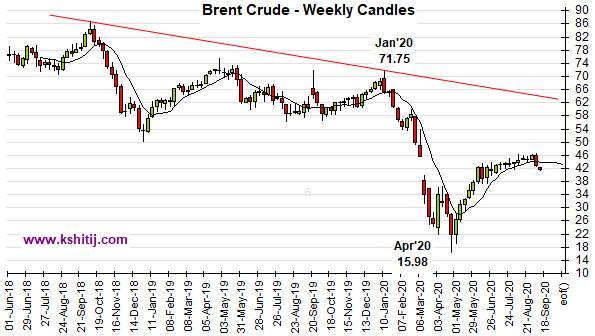 Sep ' 20 Crude Report
Crude prices have fallen after filling the gap down opening seen in March'20. Will crude prices fall again or continue to inch up slowly in the coming weeks? We analyze technical and fundamental factors affecting crude price movement in the current report with revised projections for the next 12 months.
July ' 20 Crude Report
Crude has been in a sideways narrow range since the last 1-month but how long will this sustain? With Rig count at multi year low levels and a sharp fall in shale production will Crude be able to rise further from here? For more details check out the July Crude report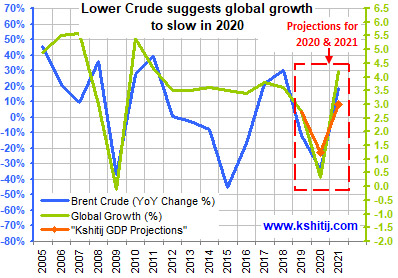 June ' 20 Crude Report
With fears of second wave of COVID cases spreading, countries are on talks of whether another lockdown phase would be needed. With Global GDP projections reduced sharply, would Crude continue to rally in the coming months? We analyse closely, the technical and fundamental factors that help to project the future path of crude for the coming quarters.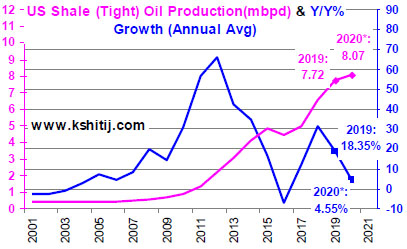 May ' 20 Crude Report
Laying focus on the storage capacity and production figures of various countries across the globe we may expect some pick up in demand growth that could keep the upside momentum going for crude prices over the coming months. Considering relaxations and partial lifting of lockdown in various countries, we project crude for the coming months in the May report with some optimistic bias.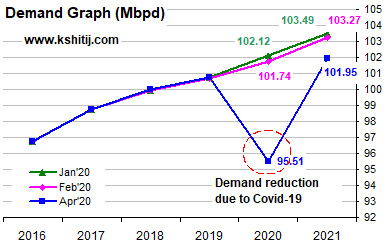 Apr ' 20 Crude Report
Lower demand, supply cut by OPEC+ countries, higher inventory stock levels, lack of storage capacity for physical deliveries, etc that arose due to Covid lockdown across the globe has kept downward pressure on Crude alive. Is there more room for Crude prices to fall? Could recovery from here take longer than what markets expect?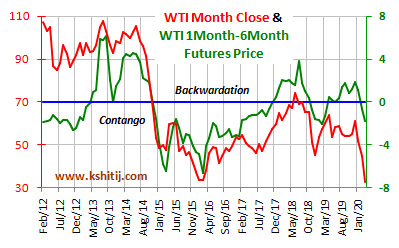 Mar ' 20 Crude Report
Impact of Coronavirus on overall economic growth, expectations of slowing demand for oil, no production cut deal after the OPEC meet in early Mar'20 followed by slashing of oil prices by Saudi Arabia all came in too much at a time for Crude to take in, leading to a plunge over the last 2-months. Is the worst over for Crude? Or is there more to come?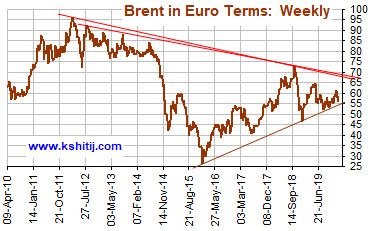 Jan ' 20 Crude Report
In the Jan'20 Crude report we look Crude price movement by itself on the technical charts to see the movement that looks possible for 2020. Overall our long term view remains the same with some minor changes for interim movements.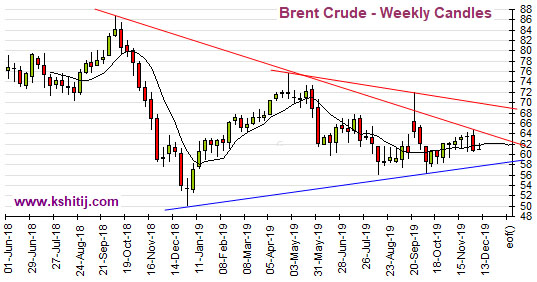 Dec ' 19 Crude Report
Crude prices continued to remain below 75 through 2019. With weak global economic scenario and OPEC and non-OPEC countries focusing on production cuts, we analyse the broad view for Crude in 2020. OPEC decision on production cuts and US-China trade deal would be crucial events for Crude in the coming year.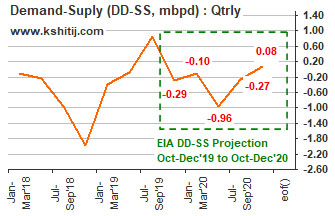 Oct ' 19 Crude Report
Demand-Supply Gap is projected to fall over this quarter and the next 2-quarters before rising back from there according to the EIA's latest monthly report. OPEC's December meet would be important to watch. While US-China trade tensions continue amidst tensions of attacks in Saudi Arabia oil facilities, we lay out projections for Crude in the October report with overall long term view remaining intact.