! DOCTYPE html>
Crude Oil Forecast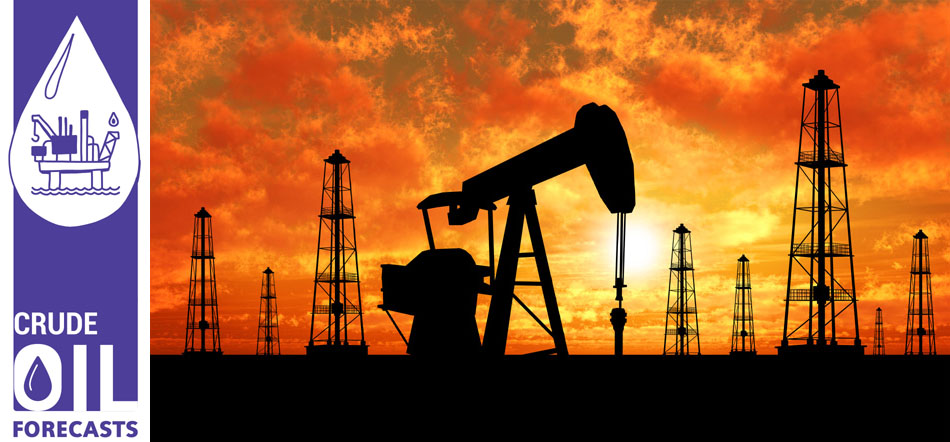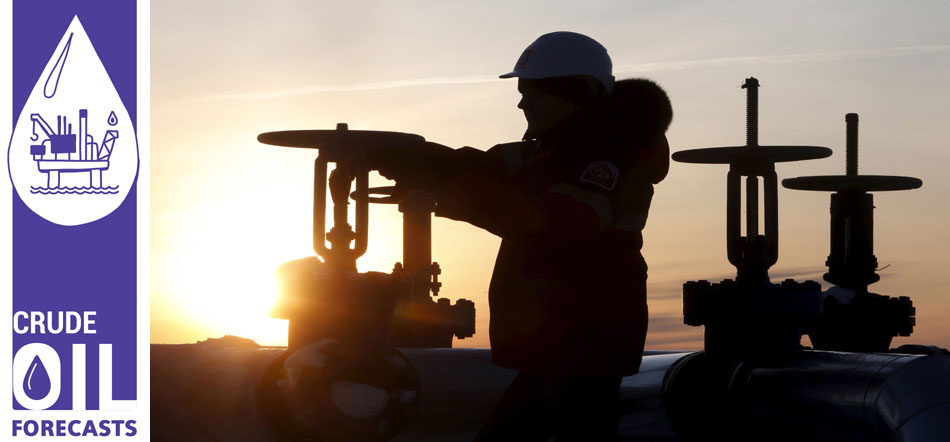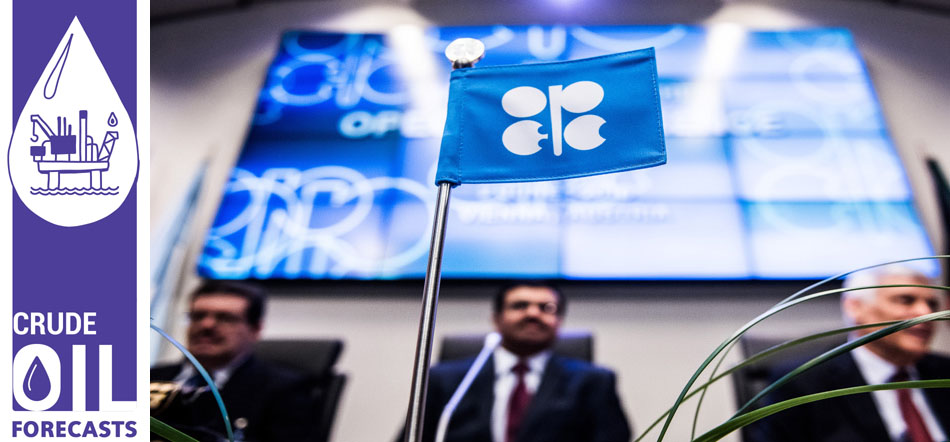 ❮
❯
Overview
The Kshitij Crude Oil Forecast takes a deep look at Technical and Fundamental Factors driving Global Crude Oil prices, and provides a macro view for the next 2 to 4 quarters.

Following are few of the charts we analyze in these Reports:
Technical Price Charts of Brent, WTI, Crude/Gold, Brent-WTI spread
Backwardation / Contango in Crude futures
Changes of Positioning in Crude Derivatives (CFTC)
Global Crude Demand-Supply Balance (as per OPEC, EIA & IEA)
Change in US Crude Inventories & Global Production Levels
We have also introduced a "Data View" section for our readers to stay updated on vital data points from the world of Crude Oil.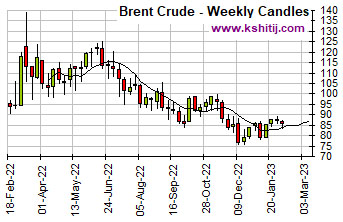 Feb ' 23 Crude Report
Crude looks stuck within a specific range and needs to give directional clarity on a break on either side of the range. Till then we might have to take cues for near term movement from other commodity-metals, energy-commodities and from fundamental economic scenario. OPEC+ meeting today is crucial to watch for any cues on policy review. The proposed price cap by the EU on Russian Petroleum products and its impact would be crucial to watch this week. Overall if all factors together can keep Brent ranged or push it towards a specific direction will drive the next course of movement for the oil.
Jan ' 23 Crude Report
Brent tested $75 as expected and has risen from there. Important factors to watch would be Russia's response to G7 price cap on crude in Jan'23 and impact of the planned ban on Russian petroleum products by Europe to be implemented from Feb-23. In addition, the proposed plan of repurchase of oil for filling up of US Strategic Petroleum Reserves in the next couple of quarters if plays out well could eventually help crude prices to rise in the longer run.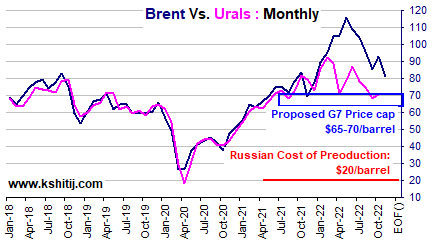 Dec ' 22 Crude Report
December is a crucial month for Crude oil and energy sector. With G7 price cap and EU embargo on Russian oil to kick off from 5th December and OPEC meeting on 4th December, crude could remain volatile in the first half of December. Supply constraints, rising covid cases in China, overall global economic slowdown could have major impact on crude.
Nov ' 22 Crude Report
Brent has been ranged within $80-100 over the last 2months. We analyse the important factors in the current Nov-22 report to figure out which way the price will go from current levels.
Oct ' 22 Crude Report
Brent has fallen below $90. Whether it would continue to fall lower or bounce back above $90/95 would be crucial for the next course of movement from here. With OPEC meeting due on 5th October 2022, we analyse the future path for Brent in our Oct-22 edition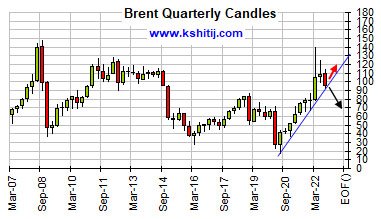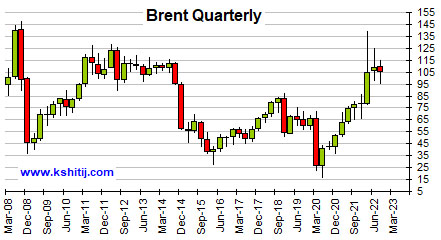 Aug ' 22 Crude Report
Brent has dipped over the last one month remaining well below $125, testing a low of $94.50 so far in July. Can it break below $90 and head lower indicating a reversal in place? Or can we see a bounce back to $125 and higher? We discuss related factors in detail in the Aug-22 report.