! DOCTYPE html>
Euro-Dollar Forecast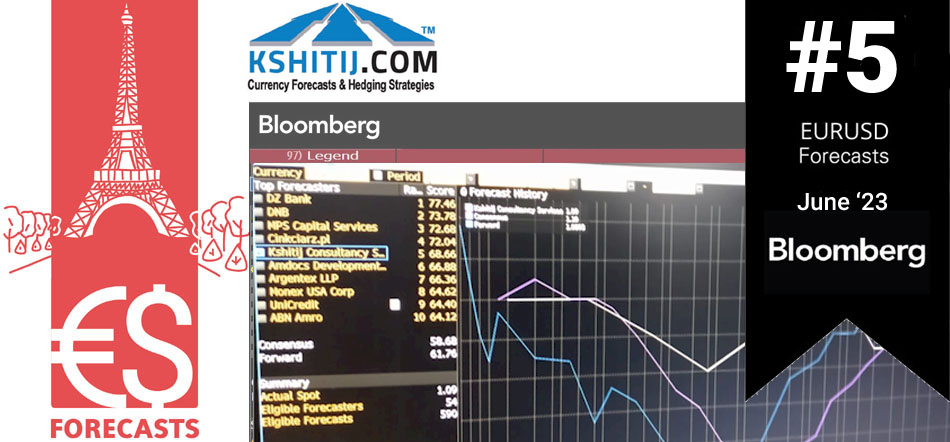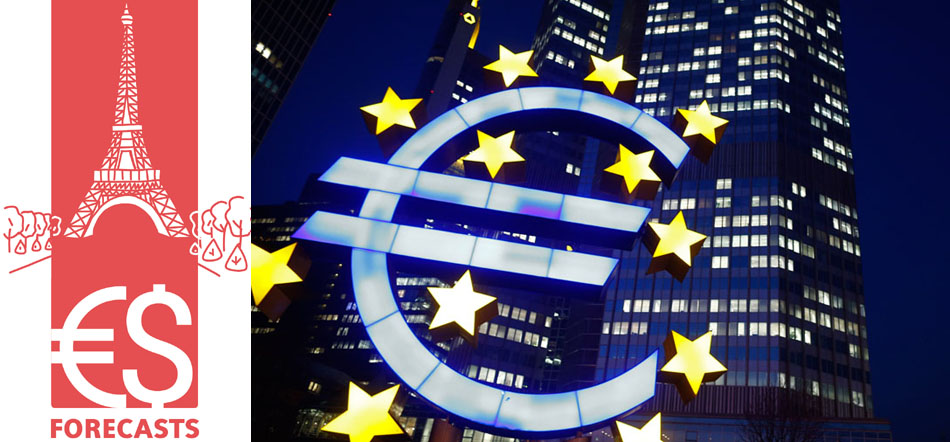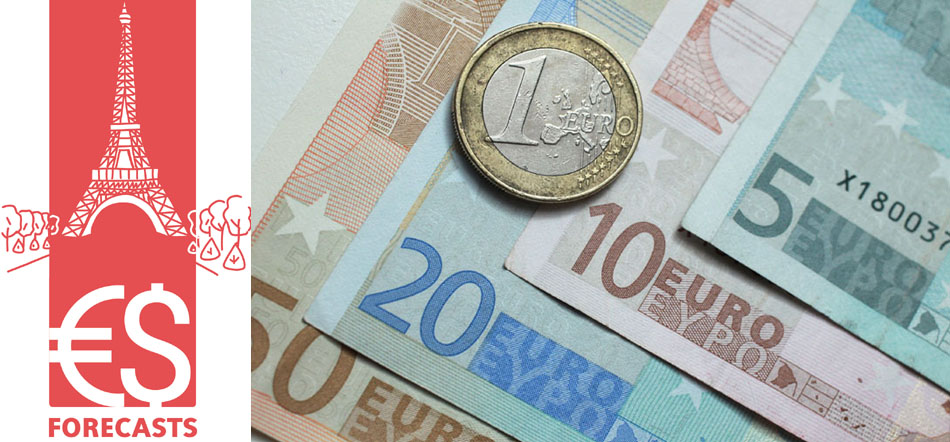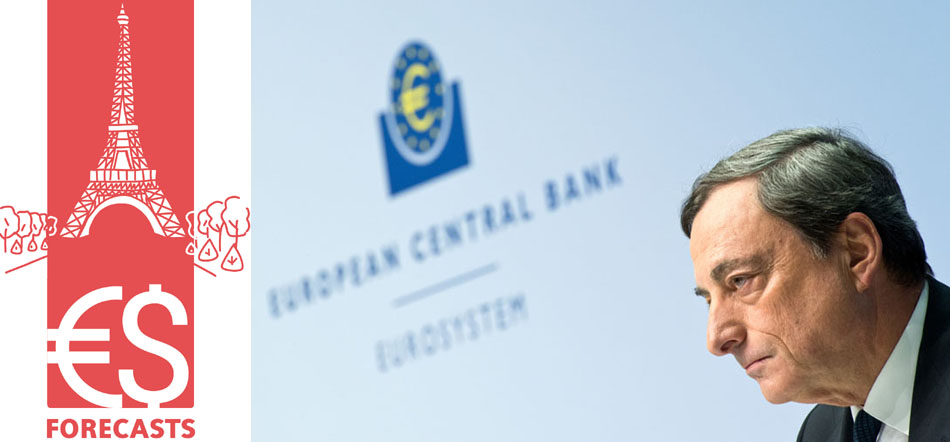 ❮
❯
Overview
The Kshitij Euro Report takes a deep look at Technical and Fundamental Factors driving the EURUSD currency pair, and provides a macro view for the next 6 to 12 months. We combine 26 years of currency forecasting experience with 4 forecasting techniques and a consistent research process to arrive at forecasts every month.

Each report contains hard number forecasts for the next 6-12 months, which is very useful for costing and hedging purposes.

We also track these specific numeric forecasts against the actual to understand our performance. Our Forecasts of Dollar-Rupee have achieved 72% reliability (directional + numerical accuracy) in the past 11 years.

Kshitij.com's EURUSD forecast has been ranked no. 4 worldwide by Bloomberg for quarter ended March 2018.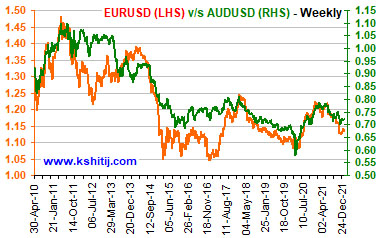 Jan ' 22 Euro Report
In the Jan-22 report, we examine and analyse movement of Euro with respect to other currency pairs that indicate a strong and positive correlation to derive at some clarity on further direction in Euro. Euro is at crucial crossroads just now and needs to break on either side of crucial supports or resistances to give more clarity on longer term direction. Our analysis and possible path ahead is laid down in the current report.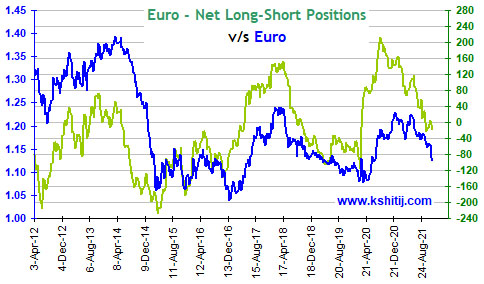 Dec ' 21 Euro Report
Euro has fallen over the last few months and could possibly be nearing a bottom before any reversal is seen. We analyse major factors that impact the Euro to get directional clues on the price movement. The Net long-short Euro positioning, Dollar Index and crude are among the main factors covered in the Dec'21 report along with technical analysis of Euro. We also include numerical projections for Euro for the next 12-Months.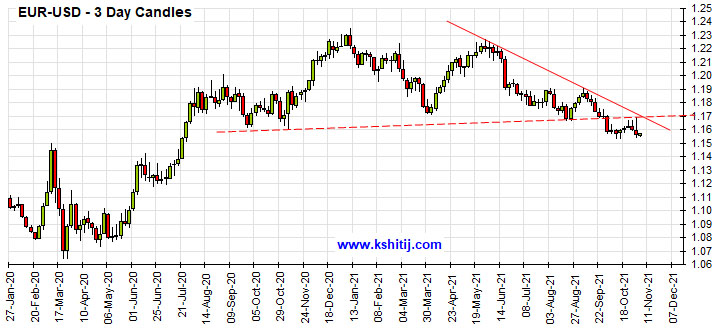 Nov ' 21 Euro Report
Breaking below 1.16 it is to be seen if Euro can fall further or bounce back to see an upmove in the coming months. Detailed analysis of factors affecting Euro are discussed in the Nov'21 report that gives a fair indication of how Euro can move over the coming months.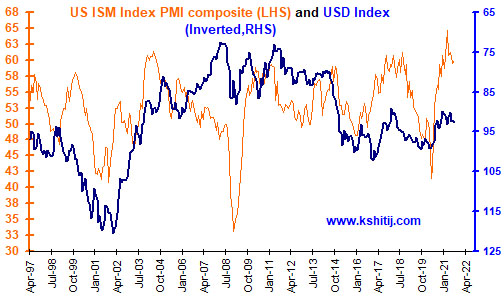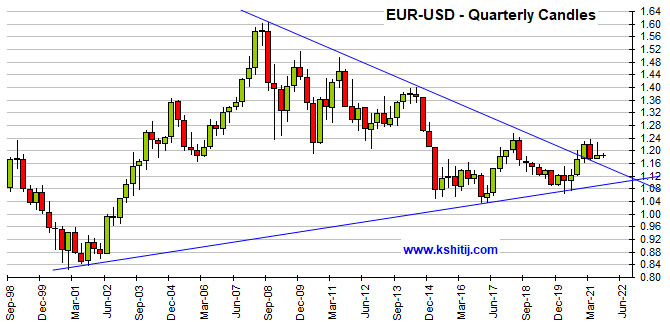 Aug ' 21 Euro Report
Euro has found support at 1.1750 recently after falling sharply below 1.20 and has bounced back. Will the current bounce sustain and take it up above 1.20 again or will the Euro fall back towards 1.17-1.16?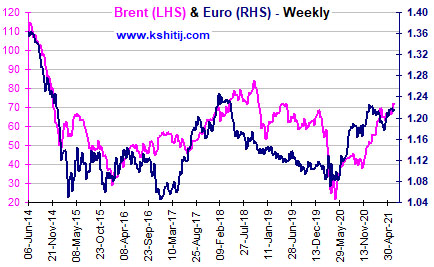 June ' 21 Euro Report
Euro has managed to sustain well above 1.20 and has risen sharply. The danger of revisiting 1.18 levels on the downside has reduced. Key resistance is now at 1.2350. Can the Euro break it and surge further? We analyse the chances in this report.
Apr ' 21 Euro Report
Euro has risen back sharply in line with our expectation after testing 1.17. Will this rise sustain or can the Euro fall back again? We take a look at the possibilities in this month report.