! DOCTYPE html>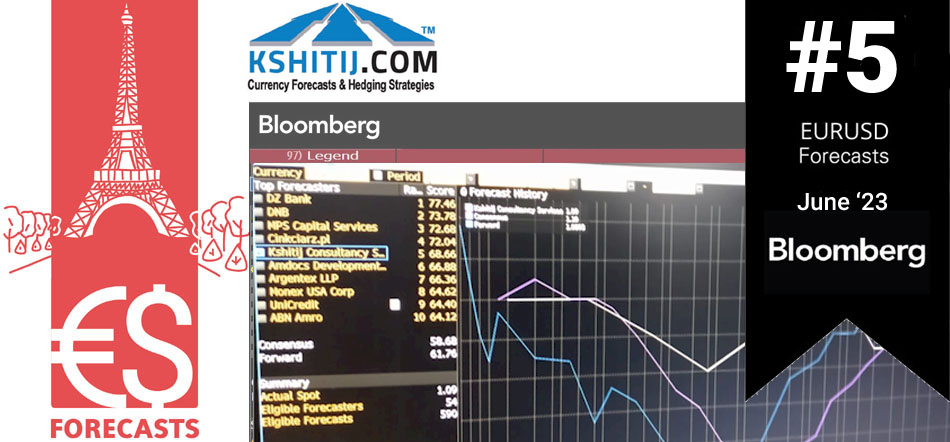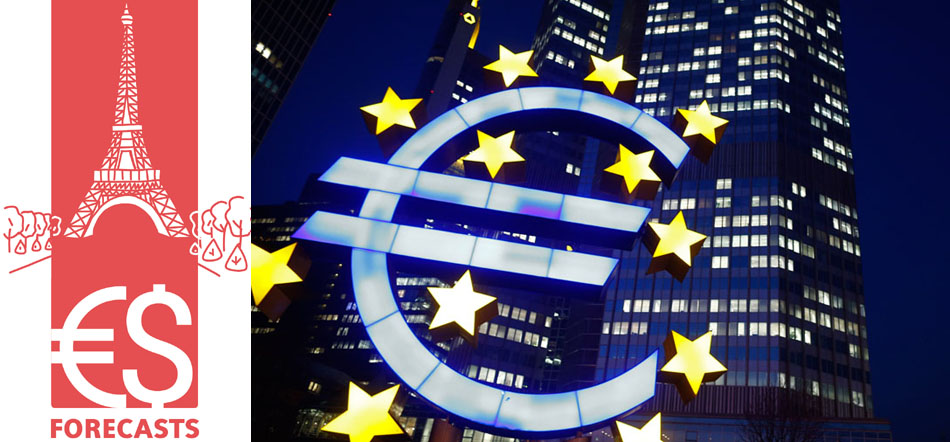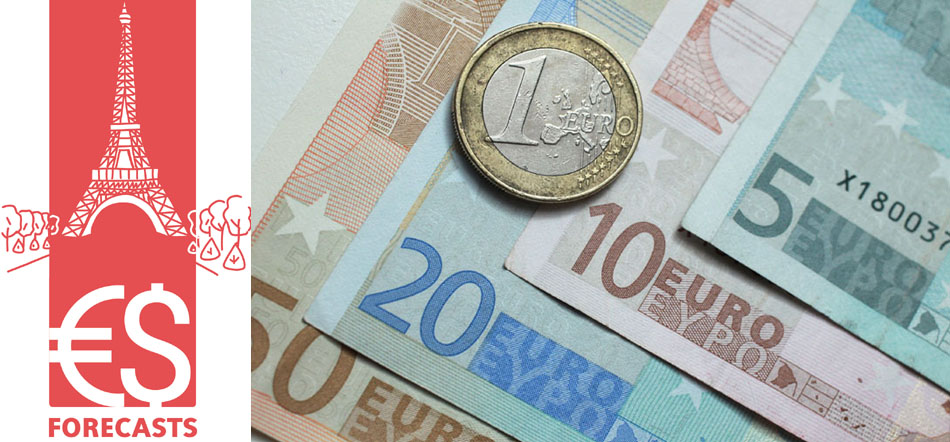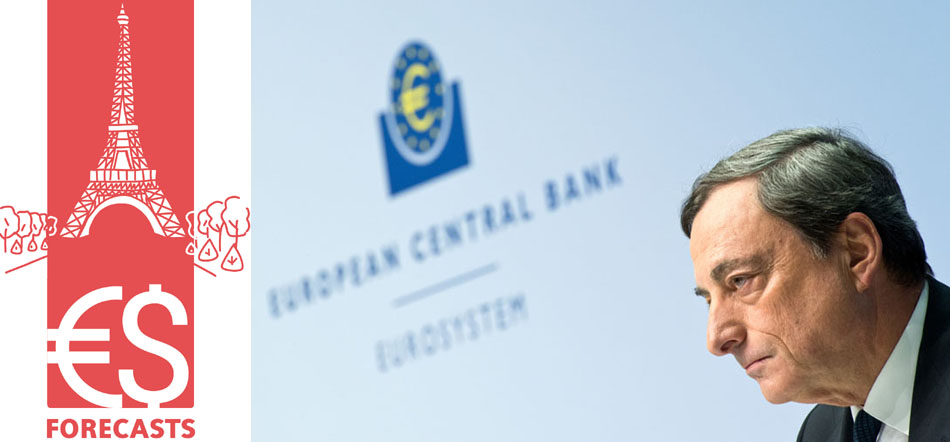 ❮
❯
Overview
The Kshitij Euro Report takes a deep look at Technical and Fundamental Factors driving the EURUSD currency pair, and provides a macro view for the next 6 to 12 months. We combine 26 years of currency forecasting experience with 4 forecasting techniques and a consistent research process to arrive at forecasts every month.

Each report contains hard number forecasts for the next 6-12 months, which is very useful for costing and hedging purposes.

We also track these specific numeric forecasts against the actual to understand our performance. Our Forecasts of Dollar-Rupee have achieved 72% reliability (directional + numerical accuracy) in the past 11 years.

Kshitij.com's EURUSD forecast has been ranked no. 4 worldwide by Bloomberg for quarter ended March 2018.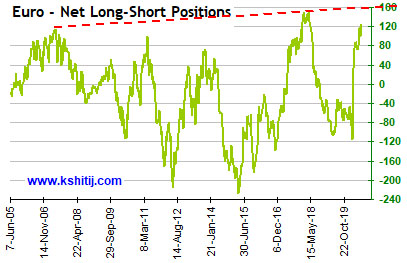 July ' 20 Euro Report
The Euro has surged above 1.15 much faster than we had expected. The EU leader agreeing to raise a relief fund to aid the economic recovery has boosted the sentiment. How far the Euro can go up further from here? Is the currency coming closer to top and getting ripe for a correction? We analyse the possibilities in our Jul'20 report.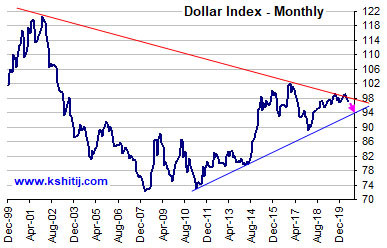 June ' 20 Euro Report
The Euro had surged to a high of 1.1423 and has come-off sharply from there. How far this corrective fall can extend? Where can the Euro find a support to reverse higher again? We look at it in our Jun'20 report.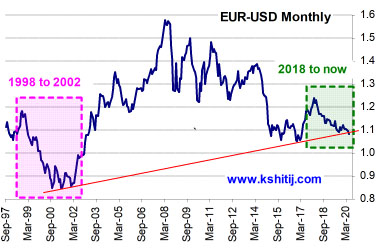 May ' 20 Euro Report
Euro has been stuck in a sideways range over the last one month. Will this sideways consolidation continue for some more time? When will the pair see a range breakout and on which side? We analyze the possibilities in our May'20 report.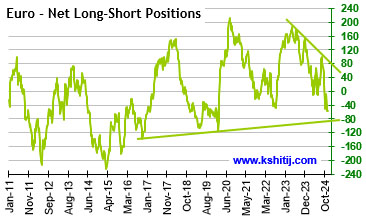 Apr ' 20 Euro Report
Euro has been witnessing some wild swings over the last one month. The outbreak of corona virus in China and then spreading across the world keeps the market nervous. Will the Euro manage to hold above it crucial support under this circumstance? We take a look at it in the April'20 report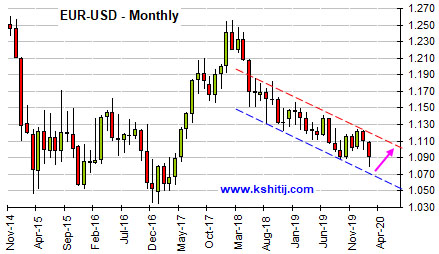 Feb ' 20 Euro Report
The expected fall to 1.08 has happened and the Euro has started to move up already. Is the fall over in Euro or is there still room left for the currency to fall again before actually finding a bottom? We analyze that in the February'20 report.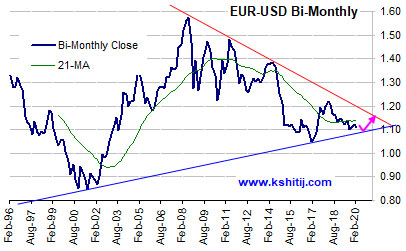 Jan ' 20 Euro Report
The Euro has been stuck in a narrow range for more than two months now. Will it continue to remain sideways or will it break this range on either side? We take a look the possibilities in our January '20 report.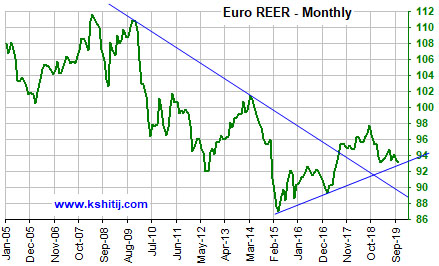 Dec ' 19 Euro Report
The Euro has come-off sharply in November and is currently hovering above the key support level of 1.10. Will the fall extending breaking below 1.10? How far the Euro can fall? We analyze the possibilities in our December'19 report.