Who is Using Kshitij?
Who is using Kshitij?
"We are privileged to be associated with Kshitij as our Forex Advisor. Their valuable advice has helped Marico to redefine its forex management policies.
We look forward to a long and rewarding association with them. - Ravin Mody, Head - Treasury, Marico, Mumbai"
---
What's New?
June'21 Monthly Forecast
Our June'21 Monthly Forecast is now available. To order a
PAID
copy, please
click here
and take a trial of our service.
June'21 EURUSD Forecast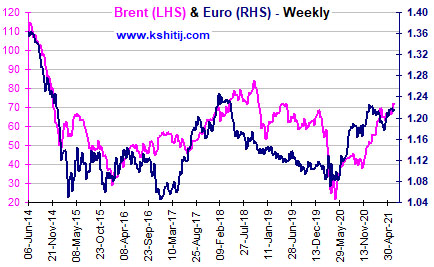 Euro has managed to sustain well above 1.20 and has risen sharply. Can the Euro retain its bullish momentum? ...
Click to View
May'21 USDJPY Forecast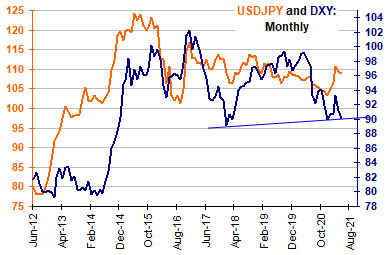 Dollar Yen is expected to be ranged for now with a sharp movement on the cards after 2-3 months. Important factors that indicate this will be Dollar Index, Gold and ...
Click to View
June'21 Crude Oil Forecast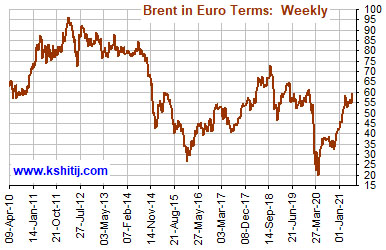 Brent crude has broken above crucial resistance at $70. How far can crude rally extend? ...
Click to View
May'21 US Treasury Forecast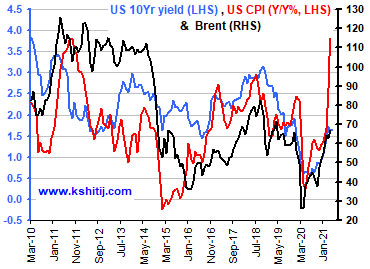 Treasury yields have risen back sharply from their lows after the weak non-farm payroll numbers. While the broader trend continues to remain up, we analyse in this report on how far can the yields go up from here and how ...
Click to View