Who is Using Kshitij?
Who is using Kshitij?
"We are privileged to be associated with Kshitij as our Forex Advisor. Their valuable advice has helped Marico to redefine its forex management policies.
We look forward to a long and rewarding association with them. - Ravin Mody, Head - Treasury, Marico, Mumbai"
---
What's New?
July'21 Quarterly Forecast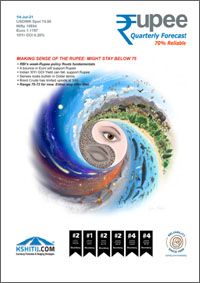 Our July'21 Quarterly Rupee Forecast is now available. To order a
PAID
copy, please
click here
and take a trial of our service.
June'21 EURUSD Forecast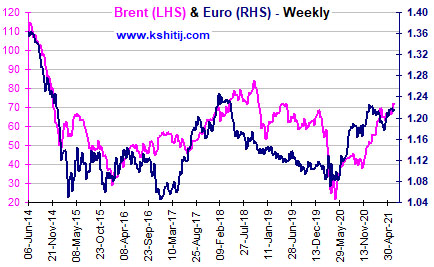 Euro has managed to sustain well above 1.20 and has risen sharply. Can the Euro retain its bullish momentum? ...
Click to View
July'21 USDJPY Forecast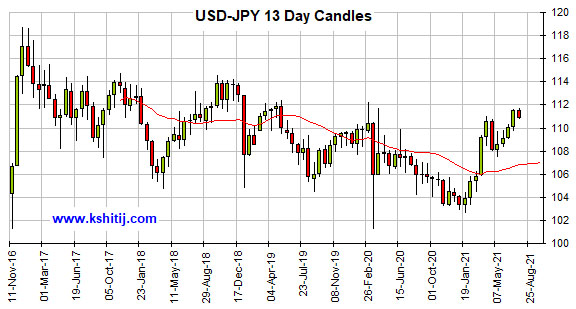 Dollar-Yen rose sharply along with Dollar Index after the FOMC statement on 16th June'21. Is there scope for further up move on USDJPY from current levels? ...
Click to View
Aug'21 Crude Oil Forecast
Brent tested $77.84 in July exactly in line with our expectation of seeing a rejection from $75-77 levels mentioned since our Mar'21 report. A pull back expected towards $65 also played out well as Brent fell off to test $67.44. We now analyze the next course of movement for ...
Click to View
June'21 US Treasury Forecast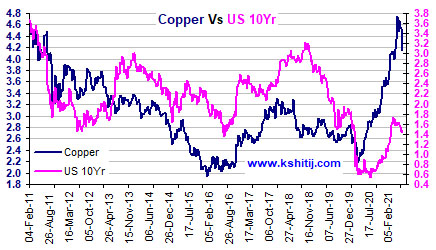 The US Treasury yields at the far-end are attempting to bounce after having fallen sharply triggered by the outcome of the recent Federal Reserve meeting. Can this bounce sustain and take the yields sharply higher or ...
Click to View