Who is Using Kshitij?
Who is using Kshitij?
"We are privileged to be associated with Kshitij as our Forex Advisor. Their valuable advice has helped Marico to redefine its forex management policies.
We look forward to a long and rewarding association with them. - Ravin Mody, Head - Treasury, Marico, Mumbai"
---
What's New?
May'19 Monthly Forecast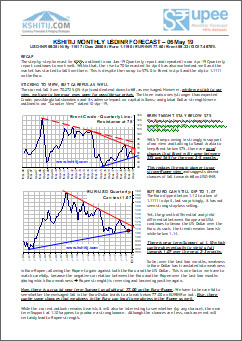 Our May'19 Monthly forecast is now available. To order a
PAID
copy, please
click here
and take a trial of our service.
May'19 EURUSD Forecast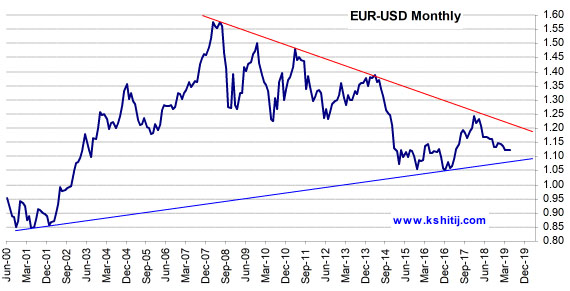 Euro has bounced over last couple of weeks and sustains higher amid the on-going tensions between the US and China. Will it continue to hold higher or fall in the coming months? ...
Click to View
Apr'19 USDJPY Forecast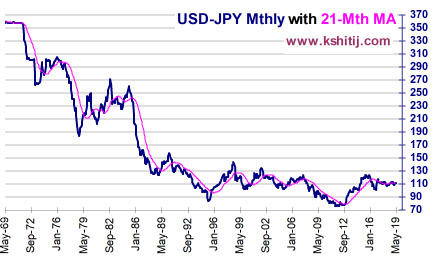 Crucial factors affecting Dollar Yen seem to indicate an upcoming sharp movement in the coming months, giving some cues to ...
Click to View
Apr'19 Crude Oil Forecast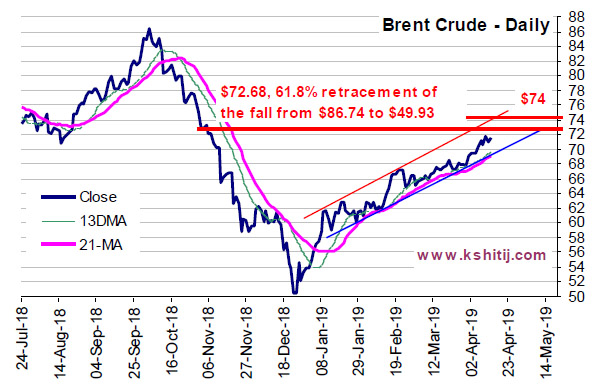 Brent has risen beyond the resistance mentioned in our Mar'19 report. Now, what next? How far the rally can sustain? Is a reversal on the cards? We analyse the possibilities in our Apr'19 report. ...
Click to View
Apr'19 US Treasury Forecast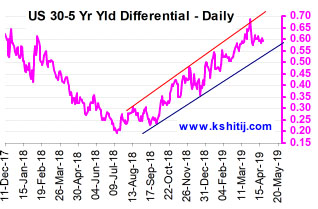 The US Treasury yields have been moving higher over the last few weeks. With the macro-economic picture indicating a slow-down, we analyse in our April report on ...
Click to View