Who is Using Kshitij?
Who is using Kshitij?
"We are privileged to be associated with Kshitij as our Forex Advisor. Their valuable advice has helped Marico to redefine its forex management policies.
We look forward to a long and rewarding association with them. - Ravin Mody, Head - Treasury, Marico, Mumbai"
---
What's New?
June'20 Monthly Forecast
Our June'20 Monthly Forecast is now available. To order a
PAID
copy, please
click here
and take a trial of our service.
June'20 EURUSD Forecast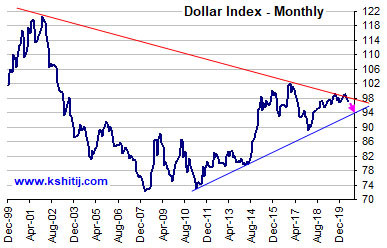 The Euro had surged to a high of 1.1423 and has come-off sharply from there. How far this corrective fall can extend? Where can the Euro find a support to reverse higher again? ...
Click to View
June'20 USDJPY Forecast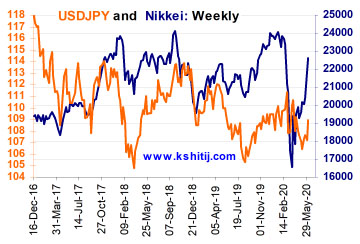 Dollar-Yen has risen sharply above 108 contrary to our expectation. Does this rule out the chances of seeing 104 on the downside that we had expected last time? Will this rally sustain and extend further or can the Dollar-Yen see a reversal again? ...
Click to View
June'20 Crude Oil Forecast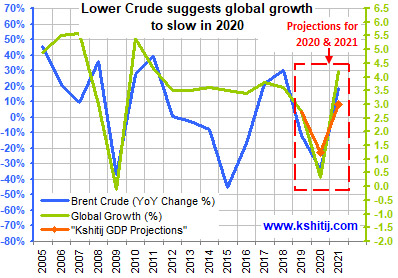 With fears of second wave of COVID cases spreading, countries are on talks of whether another lockdown phase would be needed. With Global GDP projections reduced sharply, would Crude continue to rally in the coming months? ...
Click to View
June'20 US Treasury Forecast
The Treasury yields have risen much quicker than we had anticipated and has come-off from the high made in early June. Is the upmove over or is there room for the yields to move up further? ...
Click to View