Who is Using Kshitij?
Who is using Kshitij?
"We are privileged to be associated with Kshitij as our Forex Advisor. Their valuable advice has helped Marico to redefine its forex management policies.
We look forward to a long and rewarding association with them. - Ravin Mody, Head - Treasury, Marico, Mumbai"
---
What's New?
Nov'20 Monthly Forecast
Our Nov'20 Monthly Forecast is now available. To order a
PAID
copy, please
click here
and take a trial of our service.
Oct'20 EURUSD Forecast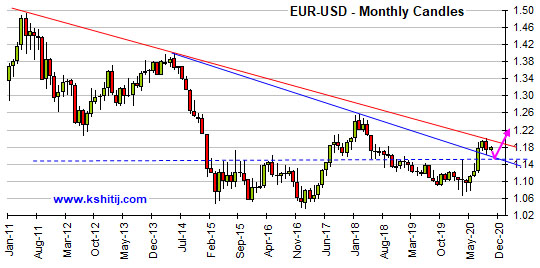 The Euro has surged above 1.19 in August and is now consolidating between 1.17 and 1.19. Can the Euro resume the uptrend from here and move up further or will it see a corrective fall? We take a look at the possibilities in this month report ...
Click to View
Nov'20 USDJPY Forecast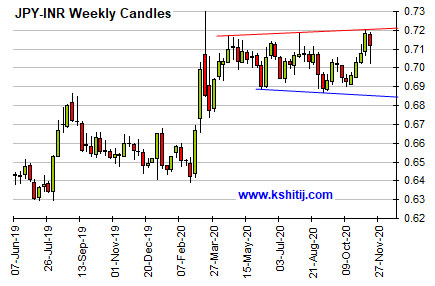 USDJPY broke below 104 as expected but has bounced-back sharply from 103.11. Can this bounce sustain and the pair will move up further from here? Or can there be another fall? ...
Click to View
Nov'20 Crude Oil Forecast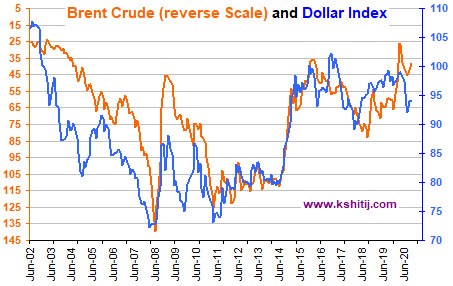 Most macro economic factors point unidirectional view for crude for the near term before any change in direction is seen in the longer run. We analyze major factors in the Nov'20 report to see if the recent fall in crude is temporary or will the fall sustain for some more time ...
Click to View
Nov'20 US Treasury Forecast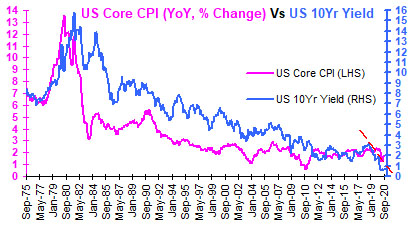 The Treasury yields have been moving up since August. How much room is left on the upside on this upmove and from where can the yield reverse lower again? ...
Click to View