Who is Using Kshitij?
Who is using Kshitij?
"We are privileged to be associated with Kshitij as our Forex Advisor. Their valuable advice has helped Marico to redefine its forex management policies.
We look forward to a long and rewarding association with them. - Ravin Mody, Head - Treasury, Marico, Mumbai"
---
What's New?
Aug'20 Monthly Forecast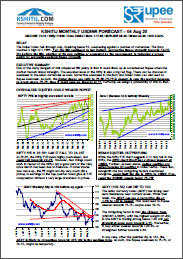 Our Aug'20 Monthly Forecast is now available. To order a
PAID
copy, please
click here
and take a trial of our service.
July'20 EURUSD Forecast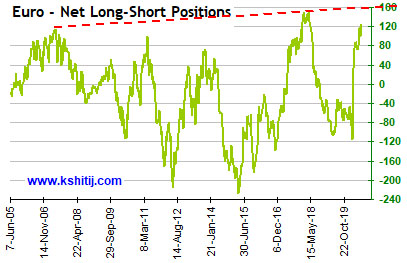 The Euro has surged above 1.15 much faster than we had expected. The EU leader agreeing to raise a relief fund to aid the economic recovery has boosted the sentiment. How far the Euro can go up further from here? Is the currency coming closer to top and getting ripe for a correction? ...
Click to View
Aug'20 USDJPY Forecast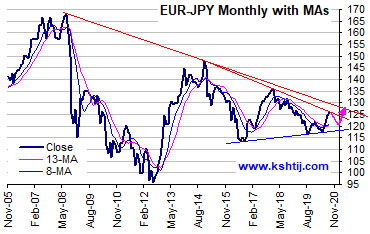 Dollar-Yen has risen sharply after testing the lower end of its 104-112 broad range. Will it now go up further towards upper end of the range or will the rally lose steam and the pair will fall-back again. ...
Click to View
July'20 Crude Oil Forecast
Crude has been in a sideways narrow range since the last 1-month but how long will this sustain? With Rig count at multi year low levels and a sharp fall in shale production will Crude be able to rise further from here? ...
Click to View
Aug'20 US Treasury Forecast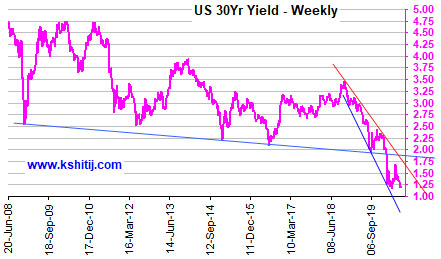 The US Treasury yields have come down breaking below the key supports that we had expected to hold. Will they continue to fall further or can they bounce-back again from the intermediate supports that are coming up? ...
Click to View