Who is Using Kshitij?
Who is using Kshitij?
"We are privileged to be associated with Kshitij as our Forex Advisor. Their valuable advice has helped Marico to redefine its forex management policies.
We look forward to a long and rewarding association with them. - Ravin Mody, Head - Treasury, Marico, Mumbai"
---
What's New?
Aug'19 Monthly Forecast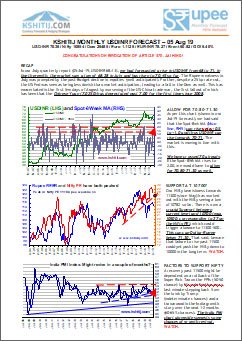 Our Aug'19 Monthly Forecast is now available. To order a
PAID
copy, please
click here
and take a trial of our service.
July'19 EURUSD Forecast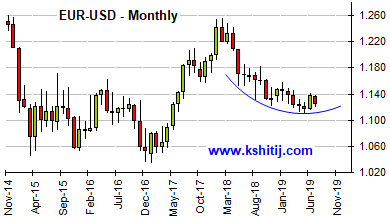 The US Federal Reserve opening the door for rate cuts gave the Euro a boost last month, but the currency failed to sustain higher. Will the Euro gain momentum again or can it continue to remain subdued? ...
Click to View
Aug'19 USDJPY Forecast
After tensions between US-China re-surfaced, currency markets saw volatile movement in the first 2-trading sessions of August. In the Aug'19 report we revisit our earlier view on USDJPY, Gold, yields and other influencing factors for the coming months. ...
Click to View
July'19 Crude Oil Forecast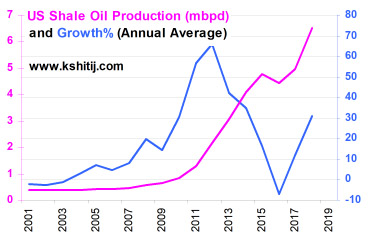 In the July'19 report we emphasise on the broad outlook on the US Shale oil growth rate taking into the factors of EIA's projected growth in production and historical data of Rig Counts. While the broad view remains the same, we revise our monthly forecasts slightly higher. ...
Click to View
July'19 US Treasury Forecast
The US Treasury yields have bounced from their lows. How long can this bounce-back move extend? Is a reversal on the cards which will keep the broader downtrend intact? ...
Click to View