Who is Using Kshitij?
Who is using Kshitij?
"We are privileged to be associated with Kshitij as our Forex Advisor. Their valuable advice has helped Marico to redefine its forex management policies.
We look forward to a long and rewarding association with them. - Ravin Mody, Head - Treasury, Marico, Mumbai"
---
What's New?
May'22 Monthly Forecast
Our May'22 Monthly Rupee Forecast is now available. To order a
PAID
copy, please
click here
and take a trial of our service.
May '22 EURUSD Forecast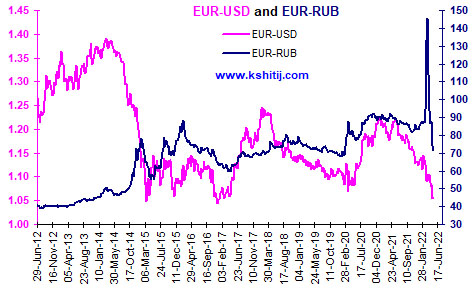 The sharp fall in the EUR-RUB indicates the negative impact on the Euro due to the Russia-Ukraine war still weighs and keeps the downward pressure intact on Euro. Is the plunge in Euro over? ...
Click to View
May'22 US Treasury Forecast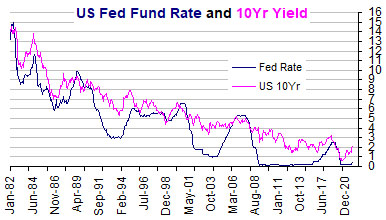 The US inflation stays high, the Fed is turning more hawkish and the Treasury yields are surging on the back of them. How much room is left for the yields to rise from here. Are the yields nearing a top? ...
Click to View
May'22 Crude Oil Forecast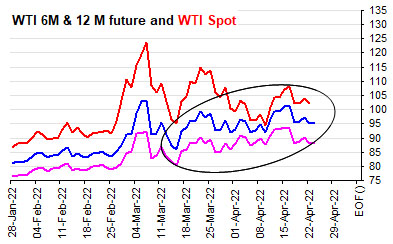 War situation between Russia and Ukraine and sanctions on Russia took crude to very high prices of $139.13 (Brent) before a reversal is seen now. The rise in prices had been seen despite lower levels on US Crude inventory. We need to be cautious and see if tensions resolve and pull down prices lower or if the prices manage to sustain at higher levels in the ...
Click to View
Aug'21 USDJPY Forecast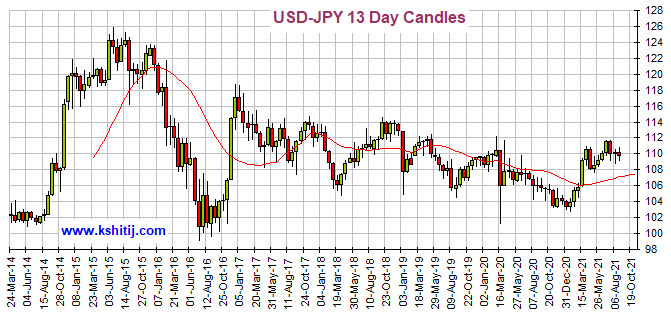 Volatility has cropped up in Gold, Dollar Index and Crude which directly or indirectly has impacted and may continue to impact Dollar-Yen. We continue to look for a sideways trend mentioned in our earlier reports but lay out possible course of movement for ...
Click to View